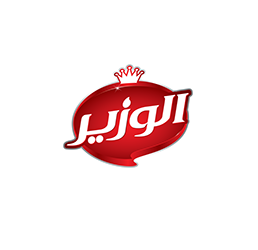 Al WAZIR is a family company was founded in 1970 by Mr. Jamal Alddin Daboul and nowadays we are one of the largest detergents manufacturers in the region of the middle east.
Since the establishment, the company is developing and expanding with strong paces, and nowadays Alwazir has two manufacturing sites in the region spread across two countries: Jordan, and Iraq where our primary markets are located.
Besides these markets, our products are present in many other African and Arabian countries, and we are seeking to enter new markets, in particular, Caucasus region, Russia and Europe.
The high flexibility of our management department and the experienced experts in our R&D department are always cooperating with our customers to deliver the best products with tailored properties for very competitive and reasonable prices.
We have a wide range of products, e.g., dishwashing liquids, detergent powders, floor cleaners, detergent liquids, liquid soaps, disinfectants, and many others.
Our products are composed of the best available raw materials, perfumed with the most elegant fragrances, developed to comply with the specification of the destination countries, tailored to meet the customers' requirements, produced using cutting-edge machines and processes, controlled in our well-equipped laboratories, surveilled by our customer care department; that what makes us unique and the best in our field.
We believe in the human power, and therefore we have the best team of scientists, engineers, and skilled workers integrated into one body to achieve our goals.
Our customers are precious to us, and their satisfaction is our top priority, and together with our customers, we design, develop and produce the best and expand our horizon!